Remember voting has started for the election of employee representatives to serve on the State Group Insurance Committee and the  Board of Trustees for TCRS.
TSEA endorses the following candidates:
State Insurance Committee
Russell Henry Clark
Dept. of Labor/Workforce Development
TWS chapter member
click to view bio below
Karl A. Rivers
Dept. of Human Services
Shelby County chapter member
click to view bio below
TCRS Board of Trustees
Vicki Burton
Dept. of Children's Services
Forked Deer chapter member
click to view bio below
Brigitte "Gigi" Ownsby
Dept. of Health
Foothills chapter member
click to view bio below
These are critical positions as they vote and make valuable policy decisions that will affect the benefits for current and future state employees.
An electronic ballot for voting and candidate bios is to be available online for employees to vote from May 9th through May 27th. Per TCRS, voters should have received an email the day election opens from the vendor,electionsonline.com, that will contain a user ID, password and a direct link to the ballot. The ID and password will only be good for one log in, as voters can only submit their vote once.
Please make sure you received the email for voting, select your online voting link and cast your vote for these candidates.
For any questions, please contact TSEA Compensation and Benefits Staff at 1-800-251-8732.
---
State Insurance Committee Candidate Information
NAME: Russell Henry Clark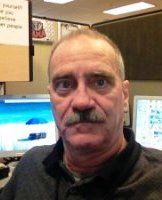 CURRENT POSITION/AGENCY
IRSS4 / Senior Systems Administrator
Labor & Workforce Development, 03/2004 – Present
EDUCATION
Saint Augustine Technical Center, Paramedic – Advanced Cardiac Life Support
Florida Fire College – Basic and Advanced Firefighting / Disaster Site Management
LEADERSHIP POSITIONS
Wilson County Saddle Club – Past President (2 years)
John Overton High School Band Boosters- Director of Fund Raising and Publications (2 years)
Antioch High School Band Boosters- Director of Fund Raising and Publications (2 years) / President (2 years)
Antioch Middle School PTO – Vice President (1 years) / President (2 years)
other related work experience not with the state – Blue Cross / Blue Shield of Georgia – DBA / Program Benefit Tester 7 years.
---
State Insurance Committee Candidate Information
NAME: Karl A Rivers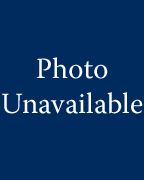 CURRENT POSITION/AGENCY
Department of Human Services
Eligibility Counselor/Case Manager II, Human Services, 2002 to present
EDUCATION
LeMoyne-Owen College, Bachelor of Business Administration
Kirkwood Community College, Associate of Business Administration
LEADERSHIP POSITIONS
Member of National and Local Chapter of LeMoyne-Owen College Alumni Associations
Deacon at New Salem Missionary Baptist Church
Presently attending Human Resources Certification program/class
Participate in Black Executive Exchange Program at LeMoyne-Owen College
Board Member of Greater Sunday School and Nurture for Baptist Church Congress, 15 years (positions held include President, 1st Vice President, 2nd Vice President, 3rd Vice President, Statistician and Youth Director)
Program Advisory Committee, Vatterott College
Member of TSEA
---
TCRS BOARD OF TRUSTEES CANDIDATE INFORMATION
NAME: Vicki Burton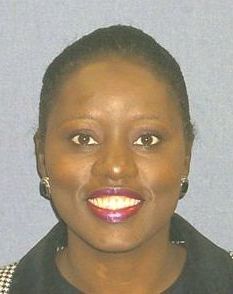 CURRENT POSITION/AGENCY/ADDRESS
Human Resources Analyst 3
Children's Services
LEADERSHIP POSITIONS
State of Tennessee Certification of Facilitation, DOHR Three Pillars of Human Resources
Certificate, T4T, featured in Healthier TN web-site for health success story and served as Chairperson for the Committee on Multicultural Affairs for DCS
International Personnel Management Association (IPMA) – Certified Professional (CP), IPMA
Member and served on the Benchmarking and Task Force Committees.
Tennessee Personnel Management Association (TPMA) Member, Current Southern Region Program Committee Member; Former State President and under my leadership TPMA Won the Southern Region Outstanding Chapter Award and the Chapter Executive Director Award (first time ever in the history of the chapter). Former, Vice- President, Former Secretary, Former West Tennessee Regional Representative, Former Board Member. Former Convener and Former Exhibiter Chairperson for Annual State Conference.
Tennessee State Employee Association (TSEA) Member, West Tennessee Sick Leave Bank Representative; Lobby Day Delegate, Representative Assembly Delegate; Forked Deer Chapter Member, Local TEAM Coordinator, and Forked Deer Chapter Newsletter Editor.
PINNACLE National Honor Society and University of Memphis Alumni Association.
Assistant Board Secretary for Carl Perkins Prevention of Child Abuse, Chair of Volunteer
Committee, Personnel Committee, Circle of Hope Telethon Worker and Philanthropic Donor.
Former Board of Directors and Former President- Lambuth University Alumni Board and Vice President, Loyalty Club Member (Philanthropic), Lambuth Alumni and Friends Association
Scholar's Day Interview Panel, Capital Campaign Team Member, Alumni Phone-A-Thon, and served as Class Agent.
Recipient of the Human Resources Excellence Award from Phi Delta Kappa Sorority, Boys & Girls Club Volunteer Award, and Meritorious Service Award from Union University Social Work Program, and Employee of Month (WTH).
Previously served on the Board and/or Committees: Society for Human Resource  Management (SHRM), Member National Association for Female Executives, American  Association for University Women, and Who's Who Among America's Professional Executives, Metro Forum Scholarship Banquet, Jackson Business and Professional Women, West  Tennessee Personnel Association, AARP, Board Member for Families in Action, American Cancer Society, United Way, Madison County Community Health Council, and WTH Smile and See Project, and Human Resources Consultant.
Active Member of Alpha Kappa Alpha Sorority, Incorporated, Chapter Historian, Certified  Graduate Advisor, Former President for Gamma Alpha Omega Chapter, Most Precious Pearl; Vice President, Graduate Advisor of the Year for the South Eastern Region (SE), Regional Heritage Committee Member, Health Chairperson, Public Relations Chairperson, Workshop Presenter, SE Regional Committee Rep on International Program Committee and National Evaluations Committee.
Active Member of New St. Luke Missionary Baptist Church, Current Church Program
Coordinator, Graduate of the National Baptist Congress of Christian Education, Created and Implemented Back to School Summit, and Certified Sunday School Superintendent, Served as: Sunday School Teacher, President for the Children's Department of the Brown Creek District Association, Association Instructor for the City and County Wide Missionary Society and Instructor in the Jackson Madison County Ministerial Alliance Church Institute.
EMPLOYMENT HISTORY
2005 – Present:
Human Resources Analyst 3, DCS (18 yr. employee)
1997 – 2005:
Director of Human Resources, Southwest CSA-Quasi Gov.
1983 – 1997:
Human Resources Coordinator, West TN Healthcare (WTH)
EDUCATION
University of Memphis – Master's Degree in Liberal Studies (Cum Laude)
Lambuth University – Bachelors of Science
Union University – Health Services Certificate
---
TCRS BOARD OF TRUSTEES CANDIDATE INFORMATION
NAME: Brigitte "Gigi" Ownsby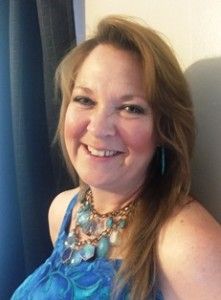 CURRENT POSITION/AGENCY/ADDRESS
Public Health Office Assistant
Blount County Health Dept
LEADERSHIP POSITIONS
TSEA – 10 yrs. of which 5 yrs. Vice President Foothills Chapter.
Member of American Legion and Secretary for the American Legion Riders.
EMPLOYMENT HISTORY
06/2006 – Present:
Public Health Office Assistant, Blount County Health Dept
2000 – 2006:
Front Office Clerk, Dr. Joseph Payne
1989 – 2000:
Front Office Clerk, East Medical
EDUCATION
Heritage High School, Maryville – diploma
Tennessee Tech, Knoxville – no degree