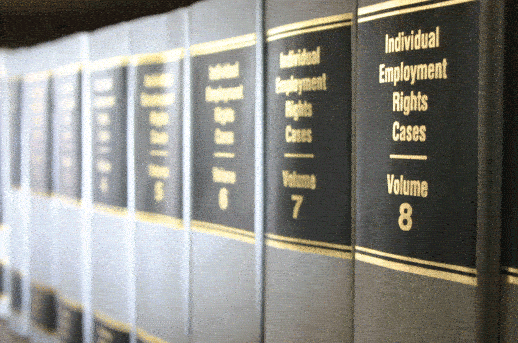 TSEA members enjoy access to a legal services staff that provides advice, assistance, and representation for job-related problems and questions including applications, registers and ratings, performance evaluations, reductions-in-force (RIF), workplace safety, and employee disciplinary actions.
TSEA also employs a full-time staff attorney to represent members in employee disciplinary actions in Step 3 of the Appeal Process as allowed by TSEA policy. TSEA legal counsel may also represent members in state court under certain circumstances.
To find out more about what TSEA's Legal Services department can do for you, contact your TSEA field rep or call the TSEA office toll-FREE at 1- 800-251-8732. You can also email for more information at [email protected].
Resources for what TSEA's Legal Services can do to help you:
Appeals Process
Appealable Issues
Reductions in Force
Employee Assistance Program
EAP is a counseling service for employees and their eligible dependents that may experience personal or work-related problems. Confidentiality is a requirement and a guarantee. Please call 1-855-437-3486.
Just a few of the many issues EAP can help with are:
Stress
Depression and anxiety
Family or parenting issues
Alcohol or drug dependencies
Marital or relationship issues
Financial issues
Adjusting to change
Child or elder care
Workplace concerns
Grief and loss
Work/life balance
Legal Consultation
Employment Discrimination
TSEA does not represent discrimination cases.
If you are subjected to unlawful employment discrimination, then you may file a charge of unlawful discrimination with the Department of Human Resources' Equal Employment Opportunities (EEO) Division at (615) 741-2958, the Federal Equal Employment Opportunity Commission, or the Tennessee Human Rights Commission. You must file your charge within 180 days of the discriminatory act. The Commission will investigate your charge. It is important to emphasize on your written charge what evidence you have that the motive for the adverse job treatment was your age, race, sex, or other unlawful factor. After you file a charge with one of the above-mentioned commissions, you can file a lawsuit against your employer. A court can order your employer to remedy the discrimination.
Helpful Links
2019 Step I Guidelines
Appeals DOHR Step I Discussion FAQs 
TN Dept of Human Resources Mediation Brochure
DOHR Rule 1120-10 (Disciplinary)
DOHR Rule 1120-05 (Evaluations)
Equal Employment Opportunity Commission
Human Rights Commission
Employee Assistance Program
---
Do you need to speak to someone in our Legal Services department? Fill out the form below and someone will contact you.
Not a member? Click here to learn how you can join today!