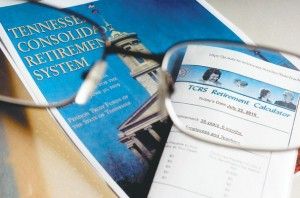 TSEA's Employee Compensation and Benefits staff work closely with members to resolve  problems involving pay, classification, overtime, compensatory time, insurance benefits, worker's compensation, retirement/pre-retirement counseling, all types of attendance and leave issues, sick leave bank benefits, working out-of-class appeals, and any other work-related benefits.
Our Comp and Benefits staff attends meetings of the State Group Insurance Committee, Council on Pensions and Insurance, Sick Leave Bank Board of Trustees and TCRS Board of Trustees on behalf of our members.
Beginning August 1 through the end of October employees may join the Sick Leave Bank.  All that is required is you must have worked 12 months prior to submitting your application and have at least six days of sick leave by 10/31.  Here is the link to join the SLB online: https://slbenroll.dohr.tn.gov/
Helpful Links
Sick Leave Bank – About
Sick Leave Bank Log-In
Benefits Administration
Blue Cross/Blue Shield of Tennessee
Cigna Health Care
Caremark (Pharmacy Benefit Manager)
Employee Assistance Program (EAP) – mental health and substance abuse services

For all TCRS and 401(k) questions: https://retirereadytn.gwrs.com/login.do
Finance & Administration's Insurance Forms
Tennessee Consolidated Retirement System (TCRS)
Deferred Compensation
Workers Compensation for State Employees
65+ assistance:
The State of Tennessee through its State Health Insurance Assistance Program (SHIP), provided free, objective non-biased counseling and assistance with Medicare and other related health insurance questions for those 65 and over. This is available statewide to all folks who live in Tennessee. Feel free to visit the website or call 1-877-801-0044.
---
Do you need to speak to someone in our Compensation and Benefits department? 

Fill out the form below and someone will contact you.
Not a member? Click here to learn how you can join today!