R.A. Delegate Registration Deadline Thursday, May 25
TSEA's 2017 Representative Assembly is less than a month away! Chapter members should be
making plans to attend the 43rd Annual RA, scheduled for June 15-17, 2017 at the Cool Springs
Marriott.
Chapters should have received the RA delegate registration materials. Chapters must select delegates and for guaranteed annual leave must register by the deadline of Thursday, May 25.
For more information, including a tentative schedule of events, please contact your chapter president or visit the Member section TSEA website.
TSEA Election Day
Thursday, June 1, 2017
Election ballots will be counted by the Election Certification Committee. The Ballot count will be
conducted at the TSEA Office, 627 Woodland Street, Nashville.
Sick Leave Bank
For 2017, the position up for election to the Sick Leave Bank of Trustees was the Middle TN
Representative.
By the deadline, no nominating petitions were submitted. Therefore, the TSEA Board of Directors has the responsibility to nominate a candidate from the position, based on requirements, and submit that name for adoption by the 2017 Representative Assembly.
Biometric Health Screening deadline
July 15, 2017 is the deadline for employees and covered spouses to complete their biometric screening. The screening is required of all members enrolled in the Partnership Promise PPO and Promise HealthSavings CDHP (EMPLOYEES AND COVERED SPOUSES).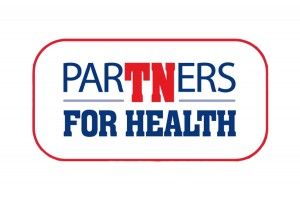 The biometric screening is different from the Well-Being Assessment (WBA).
There are two ways you can complete the required screening:
• At an onsite screening event
• With your physician
Healthways will accept screening results from a doctor's visit (annual physical) between July 16 2016 and July 15, 2017
To register for an onsite screening, visit the Onsite Health Diagnostics (OHD) website at: https://my.onsitehd.com/restricted/signup/tn
Or, you can go to the QuickLinks box at: http://www.partnersforhealthtn.gov/index.shtml
Once you are on the ParTNers for Health homepage, click on "Complete your Biometric Screening". This will take you directly to the OHD website.
Onsite Screening Event:
• To sign up for an onsite screening near you, visit: http://www.partnersforhealthtn.gov/index.shtml
• Select a screening location, time and date that works for your schedule
• Don't forget to fast for nine hours before your appointment and arrive at least 15 minutes early.
• Onsite screening results will be sent directly to Healthways. You will not be required to print or send in any forms.
Physician Screening Form:
• You must download and print your Physician Screening Form from the OHD website: https://my.onsitehd.com/restricted/signup/tn
You must use this form. If you do not have access to a computer, call Healthways at 888-741-3390 for assistance.
• Make sure you measure and write your waist circumfer-
ence on your PSF.
• The doctor will need to complete all form fields and you must sign and date the form or your form will not be processed.
• Forms will be processed by Onsite Health Diagnostics (OHD), the vendor Healthways has partnered with to manage the screening form process. You can fax, mail or upload your form to OHD using the contact information on the Physician Screening Form.
You or your doctor must fax, mail or upload the form to OHD by the July 15, 2017, deadline.
• Fax the form to 972-823-0684
• Mail to: Onsite Health Diagnostics, Attn: Results Dept., 1199 S Belt Line Rd. Ste 120, Coppell, TX 75019
• Upload the completed form to:
Members: https://my.onsitehd.com/restricted/signup/tn
Physicians: https://my.onsitehd.com/dropbox/pcp
Should you have any questions or concerns, please contact TSEA's Compensation and Benefits staff.