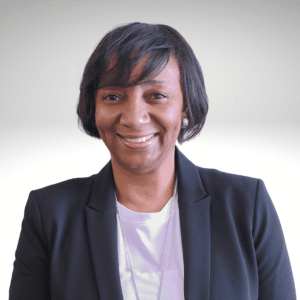 NASHVILLE – The Tennessee State Employees Association (TSEA) has appointed LaTanya McAdoo as its new Executive Director. The TSEA Board made the decision during their March 10, 2023, meeting.
LaTanya McAdoo has served TSEA for over 38 years, starting as a receptionist and moving up the ranks to hold various positions, including Records Clerk in Membership, Executive Administrative Assistant, and Deputy Director. She has been serving as Interim Executive Director since July 1, 2022, her third time serving in this capacity. She has now been appointed the permanent executive director by the TSEA Board of Directors.
"LaTanya McAdoo has more than proved her capability to carry out the Executive Director responsibilities for TSEA," TSEA President Donnie Cole said. "As a result, the Board of Directors took action to end the interim appointment and to move her to Executive Director. LaTanya has the support of the Board of Directors, who believe she will continue to do an outstanding job for TSEA.
"My time at TSEA has allowed me to grow with the Association, to see Tennessee's best, our great state employee members, through difficult times and even through times where state employees are a priority for TN state government," LaTanya McAdoo said. "I appreciate the TSEA Board of Directors' respect and support in appointing me as TSEA's Executive Director. I will continue using my experience and abilities to lead TSEA's team of expert staff members and our great membership through the coming years."
Terry Carroll, who previously was Interim Deputy Executive Director, was also appointed Deputy Executive Director. He will also continue to serve as Government Affairs Director.
"I truly appreciate LaTanya and Terry for their tireless work for TSEA and the membership," Cole said.
TSEA has a long-standing reputation for advocating for the rights and benefits of Tennessee state employees, and the appointment of LaTanya McAdoo as Executive Director is expected to further strengthen the association's efforts towards this mission.
###