Despite mounting opposition and evidence to the contrary, the Haslam administration continues to push its facilities management outsourcing project under the guise of cost savings.
The FMO project seeks to privatize many state jobs and state-run services at Tennessee's Higher Education facilities, Hospitals, Prisons, Parks, and in the Military. There are 19 position types included in the plan ranging from custodial work, security, and even some accounting positions.
Much of the debate so far has centered on claims by the Haslam administration of cost savings. At a recent Senate hearing, when asked where the savings would come from Tennessee Director of Customer Focused Government Terry Cowles said there are three major areas of cost savings:
Self-performing – services are provided by a professional organization instead of the state paying "retail prices" for that service.
Strategic sourcing – professional organizations have contractual arrangements to reduce the cost of supplies.
Impact to labor – savings come from within management positions.
During the hearing, Mr. Cowles and his team expanded on their definition of "self-performing" using the example of multi-national real estate giant Jones Lang LaSalle, the company with a controversial contract to manage real estate for the state that also handles facility management for many state office buildings. Tennessee Deputy Commissioner of General Services John Hull, who oversees the State of TN Real Estate Asset Management (STREAM) said, "JLL provides training to its staff so they can do many jobs instead of calling a contractor."
Senator Richard Briggs asked Mr. Hull, "If one of the main areas of JLL's savings is cross training employees, why hasn't the state been doing that? Or, why can't we do that?" Hull replied that he doesn't know how to answer that question.
Sen. Briggs also made the point that "strategic sourcing" hurts local businesses and reduces jobs in the community. "We don't want to pay more for the same services but I also hate to see the mom-and-pop organizations lose business they have now because they can't do these big statewide contracts," Briggs said.
Mr. Cowles and others in the Haslam administration have indicated they still are determining if the project will save money. A "business justification" document, which is supposed to detail the administration's expected cost savings, should be available in February, at which point Mr. Cowles will appear before the Senate committee to present his findings.
One week after the January hearing on outsourcing with Mr. Cowles, TSEA was allowed to testify on the FMO project. During his presentation, TSEA Government Affairs Director Randy Stamps shared several documents with the committee.
The first of these documents was a Tennessee Tech University July 2015 outsourcing study. That study takes an in-depth look at TTU's FY 2011-12 outsourcing of custodial services to SSC service solutions.
According to the study, Custodians' wages, averaged $8.20 before privatization – not high enough for an employee to buy benefits unless subsidized by employer. SSC's signed contract with TTU reflects costs similar to the University's wages plus benefits cost. The total of SSC's contract was $1,731,780 ($.91 per s/f), whereas the cost for the University to provide services was $1,824,895 ($.92 – $.96. per s/f). However, after further study, the actual operational costs were higher than the signed contract and very close to costs before privatization (and remember, the University's costs also included benefits for employees – pension/health). The actual cost for SSC to provide custodial services was $1,929,030 ($1.01 – $1.03 per s/f).
The study summary states, "Outsourcing custodial services needlessly impoverishes the university workers who already had the least in exchange for cost savings that are greatly exaggerated or non-existent."
During the presentation, Stamps also referenced a slide included in a November 2015 Vanderbilt University Poll of Tennessee registered voters which indicated 63% of survey respondents oppose the privatization of facilities management.
Next, Stamps presented the committee with an internal document from a 2015 FMO presentation that includes a benchmarking study showing the gross square feet cost for a private company to run facilities across all UT and TBR systems would cost on average 135% more than the state currently spends.
TSEA continues to be concerned with the FMO proposal. This plan would displace state workers, especially in rural areas where job opportunities are limited. In addition, many of the jobs targeted for outsourcing are low paying jobs. When "cost savings" comes from eliminating benefits, it places further strain on the local economy as low income families are forced to seek government assistance.
Many economists note, private markets do not always reflect or price public values and costs adequately. Therefore, there could also be substantial public costs including a greater risk to the security and stability of the local economy, decreased quality of services, increased burden on social services, less public input into the types of desired services, and less Legislative control until costs are out of hand.
It is important to remember that operational efficiency does not mean the same thing as economically optimal.
Mr. Stamps also questioned the contract terms for FMO. Unlike state employee salaries, TSEA wonders if these contracts under FMO have built-in annual percentage increases. Many other state contracts with private companies include built-in escalator costs.
TSEA also wonders if these contracts under FMO would be subject to performance based review prior to any potential annual percentage increase, like state employees.
TSEA continues to call for a third-party, unbiased study of all contracts to ensure cost savings before privatizing any more state services. Case studies show that costs do not always align with projections, voters have indicated they do not want this outsourcing to happen, and FMO's own benchmark studies have shown it doesn't save money. It makes you wonder why, at a time when revenue over-collections are approaching a billion dollars, we continue to pursue this path when there is considerable evidence showing it isn't a benefit to our state.
It is also important to consider that the information being provided to legislators is developed and presented by a group of paid consultants whose interest is in finding proof of savings. Quite literally it is their job to come up with ways to convince the legislature that this will save money.
So far, this plan hasn't produced unquestionable, factually supportive evidence that it will save any money, but it has shown it will hurt state employees, jobs, and businesses within these communities and that is reason enough to end this effort to privatize.
Outsourcing Custodians in Tennessee: A Case Study of Bad Decision Making in higher Education
Views on Privatization of State Services
Benchmarking Costs and Gross Square Feet
###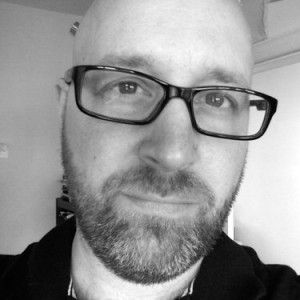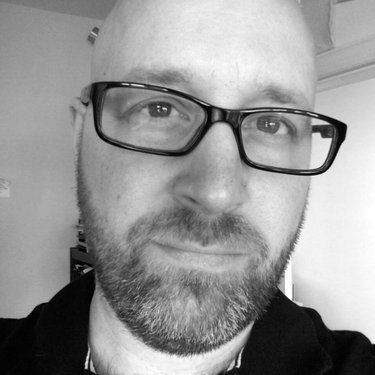 About Chris Dauphin
Chris Dauphin is the Communications Director of TSEA.
Contact him by email: [email protected]
Contact him by phone: 615-256-4533 or 800-251-TSEA (8732)