I have had conversations in the past with members who want us to be more vocal, make more noise, and say that we need to rally because we need to get attention. I explained we had done that in the past and how a rally or a strongly-worded press release is occasionally the appropriate route. We do not shy away from that approach. But, more often than not, we are able to get more accomplished in the long run through working directly with the Administration or department. Maybe it does make some of our members feel good to be a part of a rallying effort, but those actions don't always produce the intended result.
We have been working hard to be visible and make our needs known. We have been meeting with the Governor, and his Administration. We have met with Commissioners of several departments and their staff. While we don't always agree, we do a great job representing our members.
For example, we started meeting with Commissioner Schofield from Department of Correction about a year ago. We kept hearing from many of our members, of unsafe working conditions, scheduling issues, and other concerns. We sat down at the table and went through these concerns one by one. And while we had completely different perspectives, there was a mutual respect that set the meeting tone. He brought to us the idea of the recruiting bonus to attract more employees. His plan was to award it after the year probationary period. We talked about it being available quicker than that, and when it was announced, it was much quicker. Part of it was immediate and part when the training was completed. We see this as a win for our members.
When the Senate held hearings recently, they wanted TDOC and TSEA to work together, especially in creating a survey to consider schedule changes. I think it speaks mountains that a Senate committee saw enough value in our organization to task us to work together. Just before one of the last hearings, a TSEA staff member received a phone call from a person high up in the Governor's Staff, asking us to work with TDOC. When you receive those types of calls, you are no longer making noise – you're being heard. They are now seeing TSEA as having an effective seat at the table.
Now is the time to stay the course. We have a lot of work to do with the potential outsourcing of jobs proposed by the Governor. We know no one can do the job better or more cost effectively than state employees. We are gaining support and have evidence to show when this has been done in the past, it normally has not worked. Please continue to let the office be aware of what you hear in your worksites and we will aggressively work against privatization in Tennessee. Thanks for all you do to make Tennessee great.
—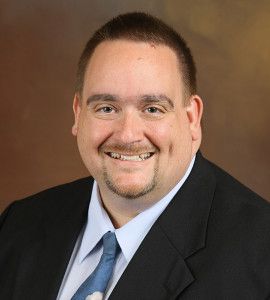 About Bryan Merritt
Bryan Merritt is the President of TSEA.
Contact him by email: [email protected]
Contact him by phone: 423-956-4521